Image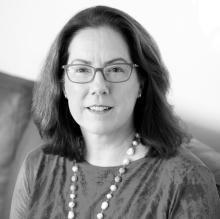 Kathryn I. Murtagh, Esq.
Chief Compliance Officer and Managing Director, Sustainable Investing, Harvard Management Company, Inc.
Active Trustee 2020 – Present
Kate Murtagh is the Chief Compliance Officer and the Managing Director for Sustainable Investing of Harvard Management Company, Inc. (HMC), a subsidiary of Harvard University, providing investment management of the University's endowment and related financial assets. Ms. Murtagh joined HMC in 2006.
As Chief Compliance Officer, Ms. Murtagh is responsible for regulatory and legal matters relating to HMC's investment activities. In this capacity, Ms. Murtagh has extensive expertise in the structuring and implementation of various investment strategies including co-mingled funds, separately managed accounts, joint ventures, private REITS, and direct asset ownership. As Managing Director, Sustainable Investing, Ms. Murtagh is responsible for designing and implementing HMC's sustainable investing program across all asset classes. Ms. Murtagh developed HMC's first sustainable investing policy and worked closely with Harvard University in its decision to become the first US endowment signatory to the United Nations-supported Principles for Responsible Investment. Ms. Murtagh was named a 2017 Leader in the Law by Massachusetts Lawyers Weekly for her innovative work in sustainable investing. Prior to joining HMC, Ms. Murtagh was a partner in the Business Law Department of Goodwin Procter LLP, a national law firm based in Boston, MA. Ms. Murtagh earned a B.S. in Management from Rensselaer Polytechnic Institute and a J.D. from Cornell Law School, where she served as Managing Editor of the Cornell Law Review.