Image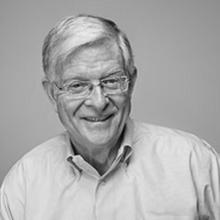 Frank Fischer '64, '65G
Chief Executive Officer, NeuroPace, Inc.
Active Trustee 2016-2020
Frank Fischer has served on the NeuroPace board of directors since 1998 and joined the company as its chief executive officer in January 2000. Prior to joining NeuroPace, Fischer was president and chief executive officer of Heartport Inc., a cardiac surgery company, from May 1998 until September 1999 and served on the Heartport board of directors.
Fischer was president and chief executive officer and a director of Ventritex Inc., a company that pioneered implantable cardiac defibrillators, from 1987 until the sale of the company to St. Jude Medical Inc. in 1997. Before joining Ventritex, he held various management positions at Cordis Corporation in the cardiac and neurosurgical device areas, serving most recently as president of the Implantable Products Division. Prior to that, he spent seven years with General Electric Company in a variety of operating positions.